Women Creating Change and Museum of Tolerance Partnered for the WCC's 3rd Annual 
Stand Up for Her Showcase: Resilience
Featuring Female Filmmakers from the Middle East/North Africa
SUNDAY, DECEMBER 12, 2021, LOS ANGELES, CA – For the first time, Women Creating Change (WCC) partnered with the Museum of Tolerance (MOT) for its annual STAND UP FOR HER event to curate a special program of short films from the WCC community and by women from the Middle East/North Africa (MENA) region. In addition to being directed by women, all of the presentations spoke to the theme of "Resilience."
"We were excited to collaborate with an organization that is so aligned and committed to the parallel vision of Women Creating Change, one of integrity, inspiration, positive change, and the mission of fighting prejudice." Lee Broda, WCC Founder and President.
"From overcoming challenges in their origin countries, to the multitude of difficulties living abroad as a foreigner, the resilience MENA female filmmakers summon every day is truly inspiring. We chose resilience as our theme as a tribute to their strength." Inbal-Rotem Sagiv, WCC Executive Director.
"The synergetic partnership between the Museum of Tolerance and WCC enabled us to advance our shared goals to enlighten and inspire. The power of story and the impact of film combine in this unique program to amplify the voices of extraordinary women filmmakers from the Middle East and North Africa. Their stories of resilience are timely and empowering." Liebe Geft, Director, Museum of Tolerance.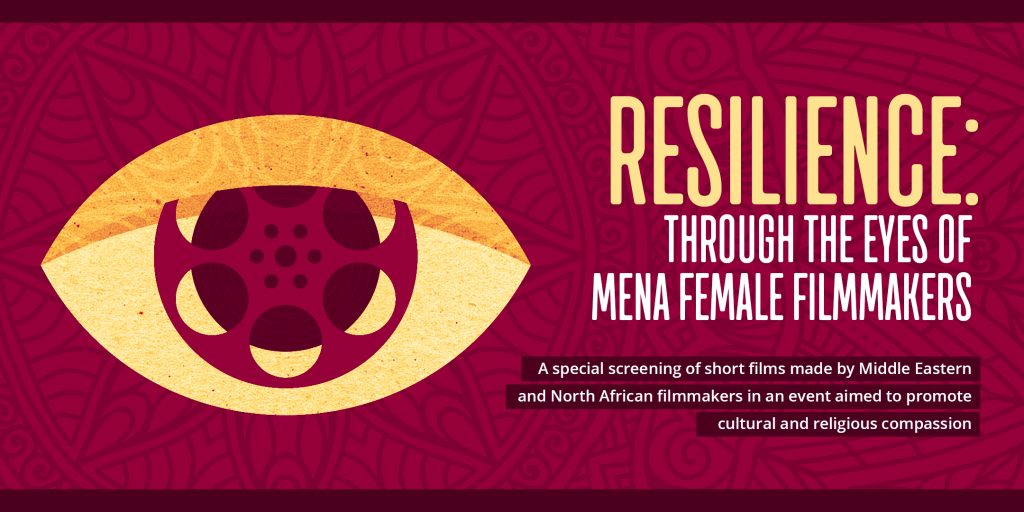 The  films featured at the event were: 
Resilience: a Women Creating Change Documentary by WCC members. 11 min, English. Watch the film HERE.
Resilience: a WCC documentary follows our members on their current creative journeys.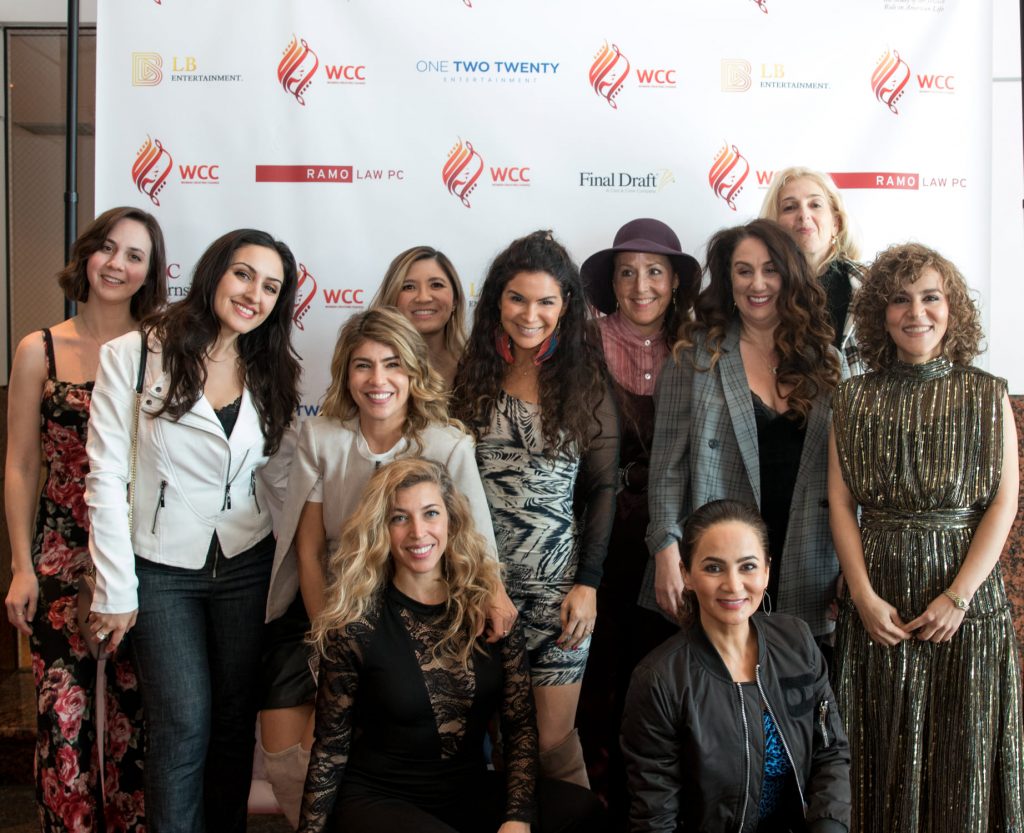 Al-Sit  by Suzannah Mirghani, 20 min, Arabic, Sudan/Qatar. Watch the trailer HERE.
In a cotton-farming village in Sudan, 15-year-old Nafisa has a crush on Babiker, but her parents have arranged her marriage to Nadir, a young Sudanese businessman living abroad. Nafisa's grandmother Al-Sit, the powerful village matriarch, has her own plans for Nafisa's future. But can Nafisa choose for herself?
Notable Awards: 2021 Canal+ Award – Clermont-Ferrand International Short Film Festival; 2021 Best of Fest – LA Shorts
"I have yet to see my film AL-SIT on a big screen with a live audience, so it gave me great joy to know that it was being enjoyed by living, breathing human beings halfway across the world at the Museum of Tolerance in LA. Thank you to the fabulously fierce Women Creating Change for making this happen." Suzannah Mirghani, Writer/Director.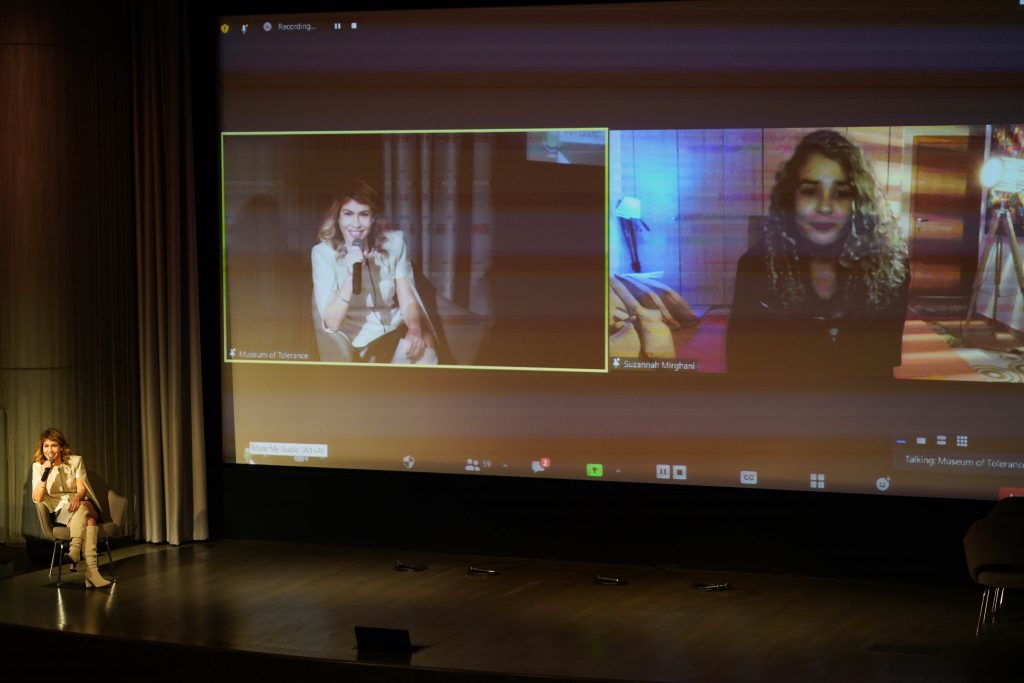 Leftovers

  by

Yael Arad Zafrir

, 19 min, Hebrew, Israel. Watch the trailer HERE.
Ruchama, an elderly devoted wife, tries to maintain a normal life for her and her paralyzed husband in Tel Aviv. A French tourist reminds her of all she has put aside for her marriage. She is swept away for a moment, and as she gives into her yearnings for sexual contact, she must face the consequences of her actions.
Notable Awards: 2018 San Diego Jewish Film Festival – Best Director; 2018 ECU The European Independent Film Festival – Special Jury Award
"Thank you, all women at WCC for choosing Leftovers to be a part of your amazing program. It exceeded our expectations. It was an honor being there with those beautiful movies from Sudan and Iran. Keep your important work, hope to be there again next time in person." Yael Arad Zafrir, Writer/Director.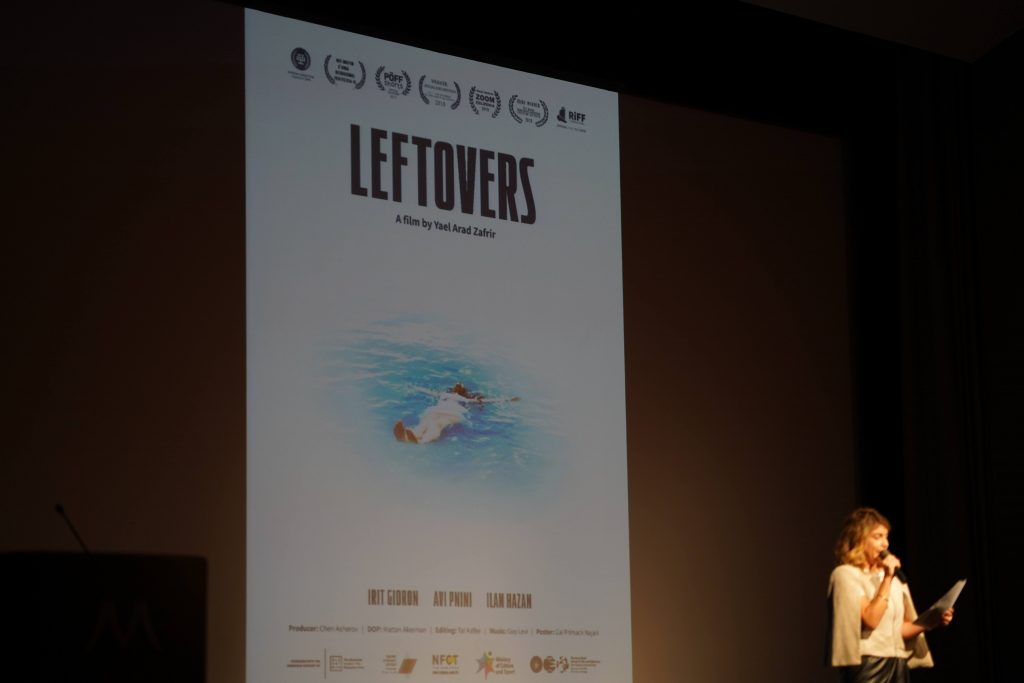 The Girl Sitting Here  by Azadeh Nikzadeh, 4 min, Persian, Iran. Watch the trailer HERE.
The Girl Sitting Here tackles the culture of sexual violence against women in the Middle East as we follow Bahar getting pushed into a temporary marriage. The film puts a human face to the adverse consequences of a practice that has become a legal loophole for prostitution and sexual exploitation. 
Notable Awards: StudioFest 2021 Finalist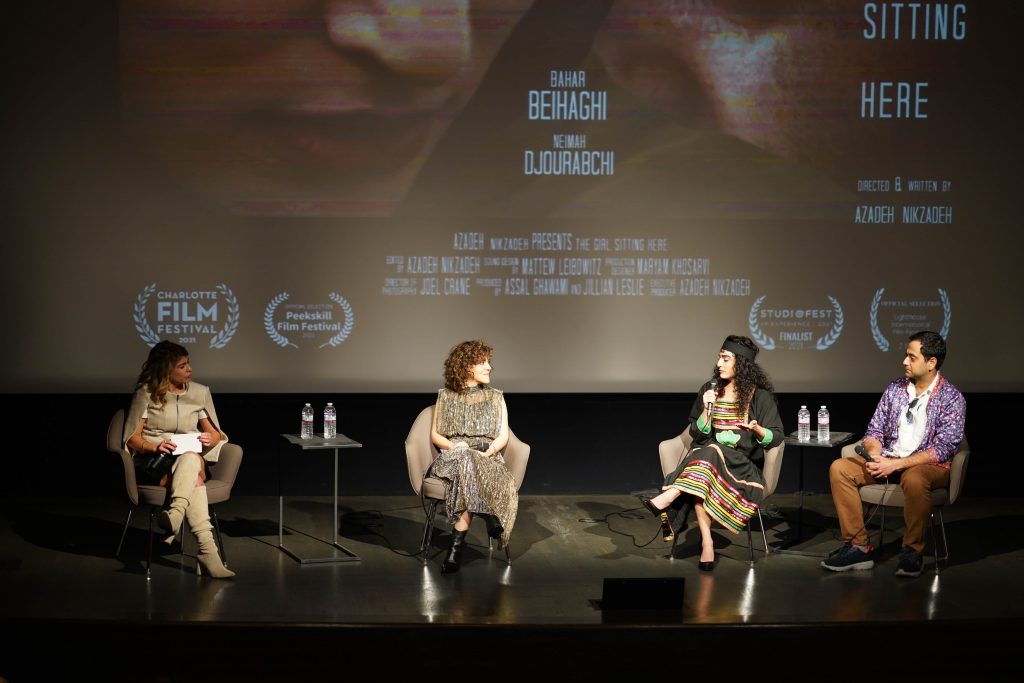 "My cast and I really enjoyed our time at the WCC event. It's been one of the best screenings we attended. It was very well organized and the lineup was so powerful. The Q and A sessions were handled so professionally and the carefully crafted questions allowed exploring different aspects of the films and the director's visions. Thank you again for the great event and such sweet memories that you created for us." Azadeh Nikzadeh, Writer/Director.